Great Camping Game: Kayak Fishing
(Last Updated On: May 12, 2017)
If you are looking for a budget friendly watercraft that is perfect for fishing, a kayak could be the answer. These small, lightweight vessels are easy and inexpensive to maintain. They are also simple to transport with just about any vehicle and are a breeze to put into the water. They are also ideally suited for fishing since they glide silently through the water. This can make it far easier to sneak up on fish, improving the chances of getting a bite.
Redfish, snook, and other types of fish are particularly sensitive to noise or movement in the water. Choosing a kayak is a smart move if you are going to be fishing for these types of fish since the silent nature of kayaks in the water decreases the chances that you will scare them away. There are plenty of sorts of kayak out there, so reading fishing kayak reviews can provide you with some insight.
Fishing From A Kayak
Even the most avid fisherman may not be exceptionally familiar with how to pilot a kayak. Kayaking can be a fun and invigorating sport. If you really want to be successful with it, however, you need to make sure that you have the correct equipment. There is no need to go over the top with all of the latest gear. Instead, most people find that simpler is better when it comes to outfitting their kayak. This is especially true when you are first starting out. You should begin with a few key pieces of gear the first few times you take it out on the water. This will allow you to get a feel for what type of equipment you actually need.
Some kayaks even come with fishing gear. This can be a convenient option if you want to get everything you need all in one go. There are also high-tech fish finders that you can use to further improve your chances of catching a big one when you are out on the water.
If you are going to be taking your kayak out on a river where the water may be a little bit rougher, you may want to pack along an anchor to help stabilize yourself on the water. You should also use thigh straps to improve your control over the kayak. These straps can make it much easier to keep the kayak from getting away from you or from doing things that you don't want it to do in the water.
A net is another essential piece of equipment since it will make it much easier to scoop fish out of the water when you catch them. You can strap it onto the back of the kayak using a bungee cord.
Anytime you are planning on fishing from a kayak, you should keep these tips in mind:
Plan on Getting Wet. It goes without saying that you should wear a life jacket every time you get in the water. Apart from that, however, you should also wear clothing that you can easily swim in. That way, you will be prepared if you suddenly find yourself in the water.
Make Sure Everything Is Fully Secured. If your kayak happens to flip, you need to have everything tied down and waterproofed so that it won't float away or get ruined.
Use Your Head To Maintain Your Balance. Your body has a tendency to follow along with your head. If you can keep your head centered, you are unlikely to roll.
Leave A Little Bit Of Slack In Your Line. If your line is pulled too tight, it can be difficult to work with. Try to leave a little bit of slack in it so that you can more easily grab onto a fish or free the line if it happens to get snagged.
Don't forget to bring along some food that is easy to cook outdoors. There is no guarantee that you are going to catch anything on your fishing trip. Having some backup food on hand is important so that you can get a great meal no matter how the fishing goes.
Best Kayaks for Fishing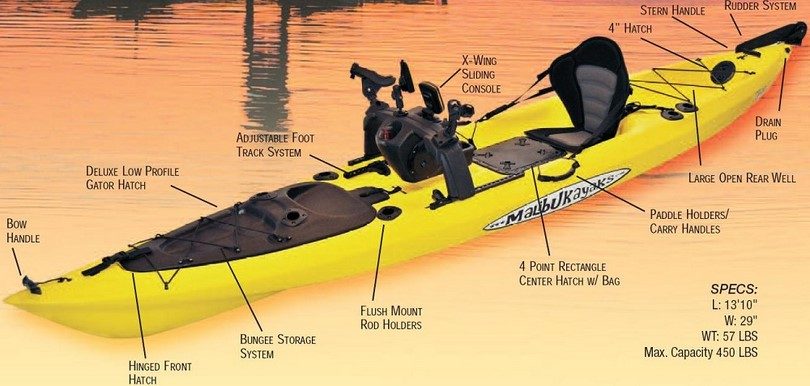 If you are planning on taking a longer trip, you may want to look into a sea kayak. These larger vessels are a bit more expensive than river kayaks. However, they are capable of carrying a lot more gear. They can also be used out in the ocean. Just be sure that you read reviews carefully before deciding which one to buy.
Kayaks, canoes, and other lightweight watercraft have been used throughout the centuries as simple, lightweight transportation on the water. These days, they are popular for fishing since they make it easy to sneak up on a wide variety of fish.
These lightweight vessels have been used in many different cultures throughout the years. These days, they are popular with people of all ages, largely due to the fact that they are easy to transport and inexpensive to purchase. Whether you want to buy a kayak for saltwater or freshwater fishing, there are a lot of different options out there. Be sure to do your research before you invest your money so that you can find the perfect kayak for your needs.